SPE/IADC Middle East Drilling Technology
Abu Dhabi, U.A.E.
The SPE/IADC Middle East Drilling Technology Conference and Exhibition is one of the biggest drilling events in the region and is a joint effort between two highly respected industry associations, the Society of Petroleum Engineers (SPE) and the International Association of Drilling Contractors (IADC).
In its 14th edition, the conference continued providing an unprecedented platform for experts in drilling and completions to share their latest technological advancements, evolving challenges, and successful case histories
Esgian will be present with Fernando Ortiz from 23 – 25 May 2023 @Conrad Abu Dhabi Etihad Towers, A.U.H.
Looking forward to meeting other engaged industry professionals.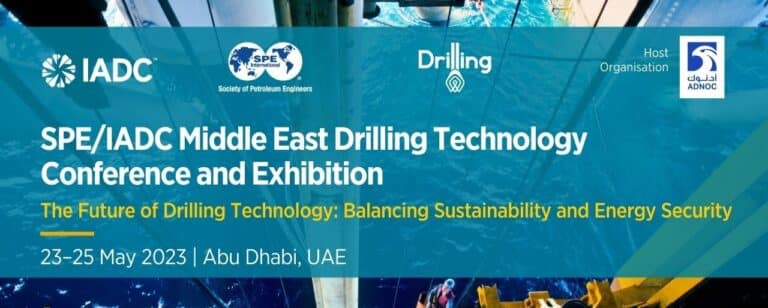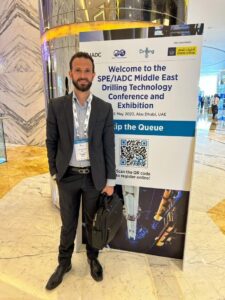 Esgian Offshore Wind - May webinar
Will the offshore wind market see a rush of new players from offshore drilling?
Esgian will host our offshore wind monthly webinar Thursday May 25th at 3:00 PM (CEST).
In the not-too-distant future it is anticipated that there will be a shortage of offshore wind installation vessels. As offshore drilling companies look to diversify, the offshore wind market could see a windfall of ex-drillships converted into heavy lifts.
We encourage you to Join us for a 19 minute to the point discussion to learn more.
Floating Wind Days - Haugesund, Norway
Welcome to the most innovative meeting place in international floating wind.
Our floating wind analyst Kasper Christian Grytnes, Johan Gustafsson and Susanne Starheim-Grøtter will be present at the conference.
Part of Market day, Session 1, Kasper Christian Grytnes & Johan Gustafsson will engage in discussion about market opportunities and project pipeline, specific wind farm projects in Portugal region, as part of their ambitious target for 10 GW of offshore wind by 2030.
Market Day
Wednesday May 24th
On day one, we invite you to travel the world and experience Market Day in the Floating Wind Day (FWD) Hub!
Visit six major international markets, each housed in its own location in the FWD Hub; Italy, USA, UK, South Korea, Japan, Spain, Portugal and France. Each market has a rolling programme with sessions, where you can meet, engage and connect with leading figures in the markets you are interested in.
Supply Chain Day
Thursday May 25th
On day two, the FWD Hub will be transformed to take on the key themes and challenges facing the worldwide industry.
Top-notch supply chains are a key success ingredient for the industry; How can they perform better? What are the challenges and best solutions? Connect with the industry and take part in discussions on six main topics facing the worldwide industry. Each topic is housed in locations in the FWD Hub and will operate a rolling programme of sessions, meaning you can select the sessions that interest you most!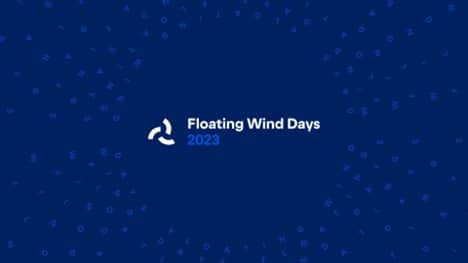 IADC Southern Arabian Q2 Chapter Meeting - Al SAKER BALLROOM, Le Royal Meridien Beach Resort & Spa
Al Mamsha Street
Dubai
United Arab Emirates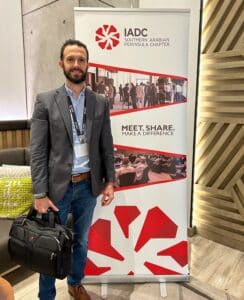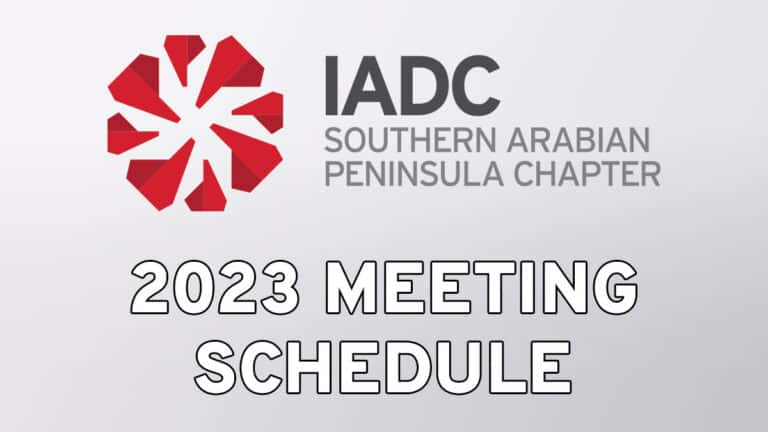 U.A.E. Climate Tech - Abu Dhabi Energy Center, A.U.H.
The UAE Ministry of Industry and Advanced Technology and two of the UAE's energy and technology powerhouses, ADNOC and Masdar, are hosting their first-ever decarbonization technology conference, U.A.E. CLIMATE TECH, to be held on May 10 and 11, 2023, at the Abu Dhabi Energy Center, in response to the urgent need to decarbonize at scale and deliver climate action while enabling socio-economic growth.
With our #Esgian #Greenpact #Rigs Solution Analysis tool, you can test any offshore rig against one of our generic wells or your own custom-made well, and apply emission reduction systems like energy software, hybrid systems, closed bus, drilling efficiency equipment, alternative fuels, and exhaust gas cleaning to name a few.
Esgian will be present with Fernando Ortiz on 10th May 2023 @Abu Dhabi Energy Center
Looking forward to meeting other engaged industry professionals.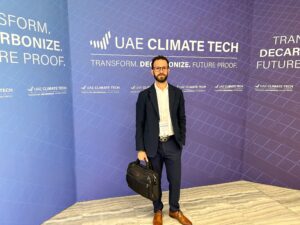 FOWT 2023
- Nantes, Pays de la Loire, France
The world's largest event dedicated to floating offshore wind turbines.
Esgian Offshore Wind follows more than 130 floating technologies, the level of industrialization, and market deployment.
We are enthusiastically awaiting to attend the Offshore Floating Wind  conference in Nantes.
Our floating wind analyst Johan Gustafsson and Susanne Starheim-Grøtter will be present at the conference.
Looking forward to meeting other engaged industry professionals.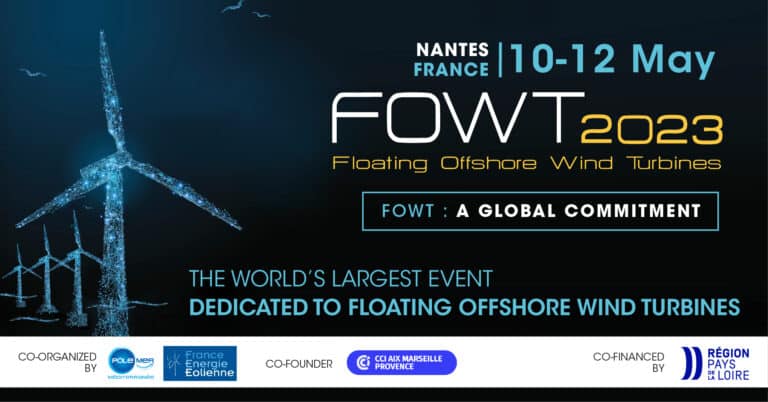 transport logistic - Munich, Germany
transport logistic – world's leading trade fair for logistics, mobility, IT and supply chain management.
Esgian will be there – Stian Omli, Simen Solvang and Hans Christoffer Gannestad.
Looking forward to meeting other engaged industry professionals.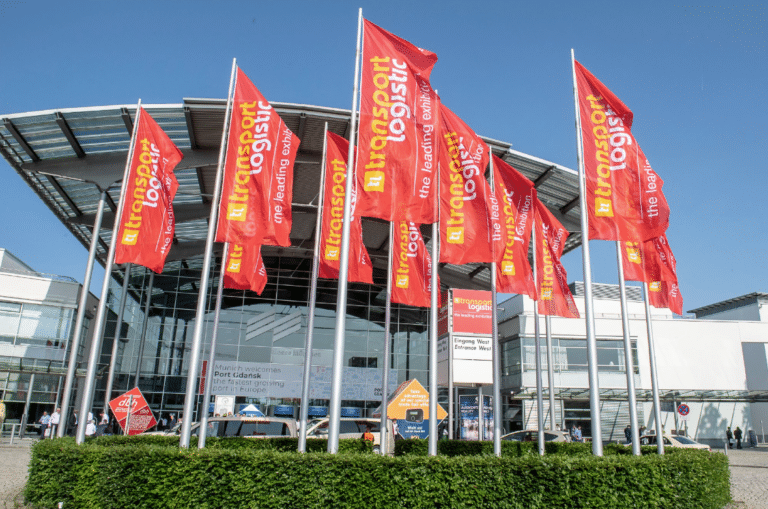 OTC - Houston, TX, US
THE FUTURE OF ENERGY IS AT OTC
Since 1969, OTC has served as a central hub convening the best and brightest minds in the world to share ideas, and innovations and discuss, debate, and build consensus around the most pressing topics facing the offshore energy sector.
Meet one of our offshore rig market experts at OTC.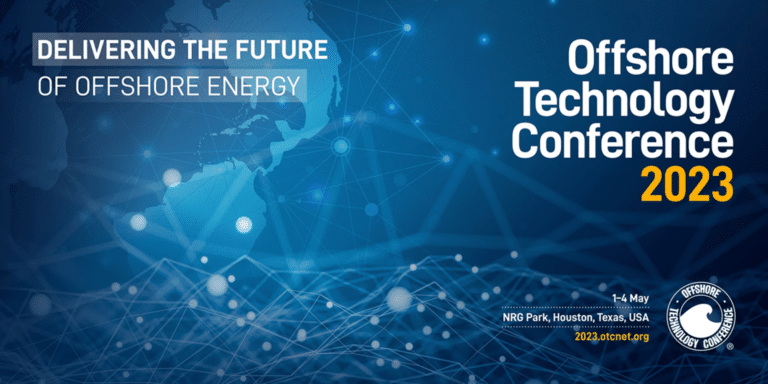 Offshore Wind Europe - Copenhagen (Denmark)
The Esgian Offshore Wind will be in Copenhagen next week for WindEurope. I encourage you to stop by our booth at the Norwegian pavilion to learn how we are bringing transparency and insight to the global offshore wind market with data.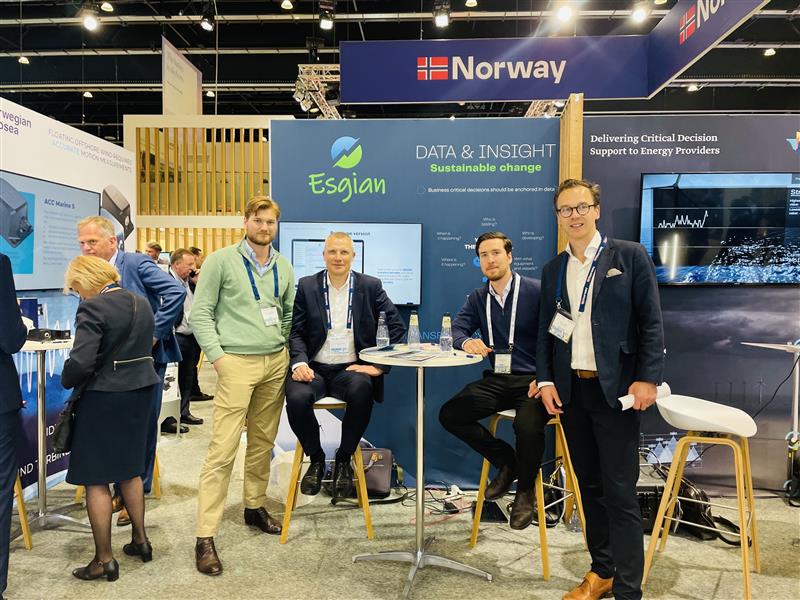 Esgian's Offshore Wind Quarterly update - April 2023
The Esgian Offshore Wind team discussion on the findings of our quarterly report for Q1-23, including:
An overview of global offshore wind contract activity
Newly announced factory capacity in North America, Europe and Asia
Global auction updates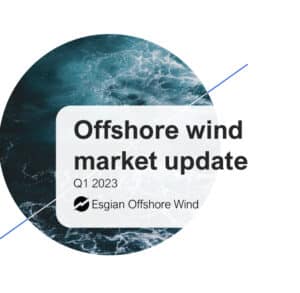 Offshore Wind in Portugal
You've been invited to:
Offshore Wind in Portugal
The Royal Embassy of Norway in Lisbon, Esgian and Norwegian Offshore Wind are delighted to welcome you to a webinar covering offshore wind and the Portuguese market.
We will provide a general overview of offshore wind in a global context before deep diving into the Portuguese market and how their ambitious targets will create opportunities for both local as well as international industry players. . We will look into the policies governing targets and lease rounds, supply chain capabilities and constraints, wind farms, technologies and more.
Welcome
Opening by The Norwegian Ambassador to Portugal, Tove Bruvik Westberg
Offshore wind: Global outlook and market overview by Esgian
Mainstream Renewable sharing experiences from an industry perspective
Industry support through exporting and collaboration by Norwegian Offshore Wind
Wed, Apr 12, 9:00 AM – 10:00 AM (CEST)
We look forward to having you attend the event!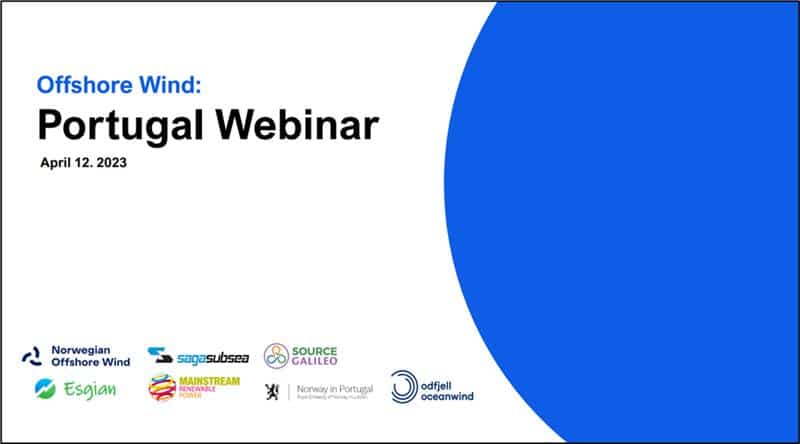 IPF - International Offshore Wind Partnering Forum - Baltimore (US)
The International Offshore Wind Partnering Forum (IPF) is the premier offshore wind energy conference in the Americas. Hosted by the Business Network for Offshore Wind, IPF connects global leaders and businesses in the supply chain, offers unparalleled networking opportunities, and delivers the most timely and relevant updates on the industry, from technology and policy, to safety and siting.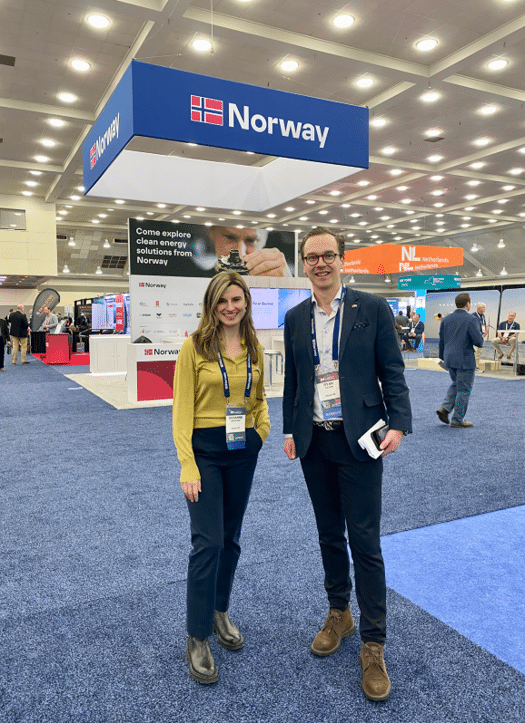 Floating rig Tetris limited availability challenges planning
Our team of rig analysts discussed the trends in the global floating rig market and highlighted some of the key regions to help you navigate this tightening segment.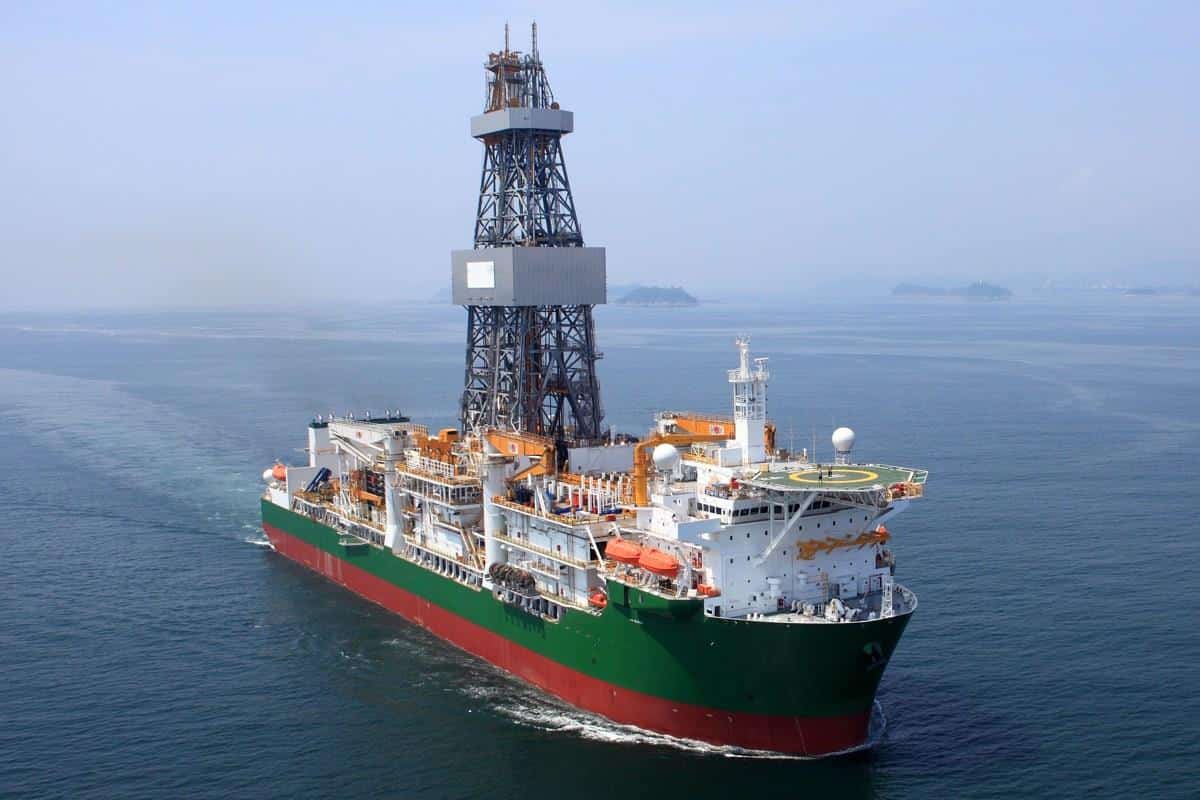 Rising Focus on Carbon Footprint in Offshore Wind Lease Rounds - March 2023
As you all may know, an increasing number of European countries are including carbon footprint accounting as a criterion in offshore wind lease rounds.
So far, however, the reporting requirements and methodologies have lacked coherence that would allow for consistency and comparability across projects and countries.
Listen to the attached recording to find out how countries are incorporating carbon emissions transparency and accountability in the offshore wind market? And is it possible to develop a common framework that can be applied globally?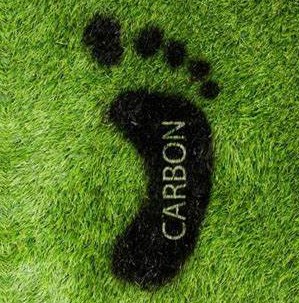 IADC Southern Arabian Peninsula Chapter 1 2023 Meeting - Dubai, U.A.E.
On 10th February 2023, the IADC Southern Arabian Peninsula Chapter (SAPC) held its Q1 meeting in Dubai. Opening remarks were given by SAPC Chairman, Wayne Bauer, followed by updates regarding committees, work groups, IADC corporate, and the upcoming SAPC golf tournament.
The following presentations were made by guest speakers:
Dr Nosa Aihie
Regional Medical Director, Offshore and Medical Services, Middle East – International SOS
Topic: Electronic Medical Records (EMR) Offshore – Helping to improve health care delivery onboard
Harry Amos & Paris Norris
Brothers N' Oars
Topic: The Great Pacific Race
Erland Peter Bassøe – Chairman – Esgian
Chairman – Esgian
Topic: The Offshore Drilling Market: 2022 finishes strong, but 2023 will be stronger

Jan Egil Hjelle
General Manager – CONTITECH
Topic: CONTITECH – Hoses for oil & gas A networking reception followed the presentations.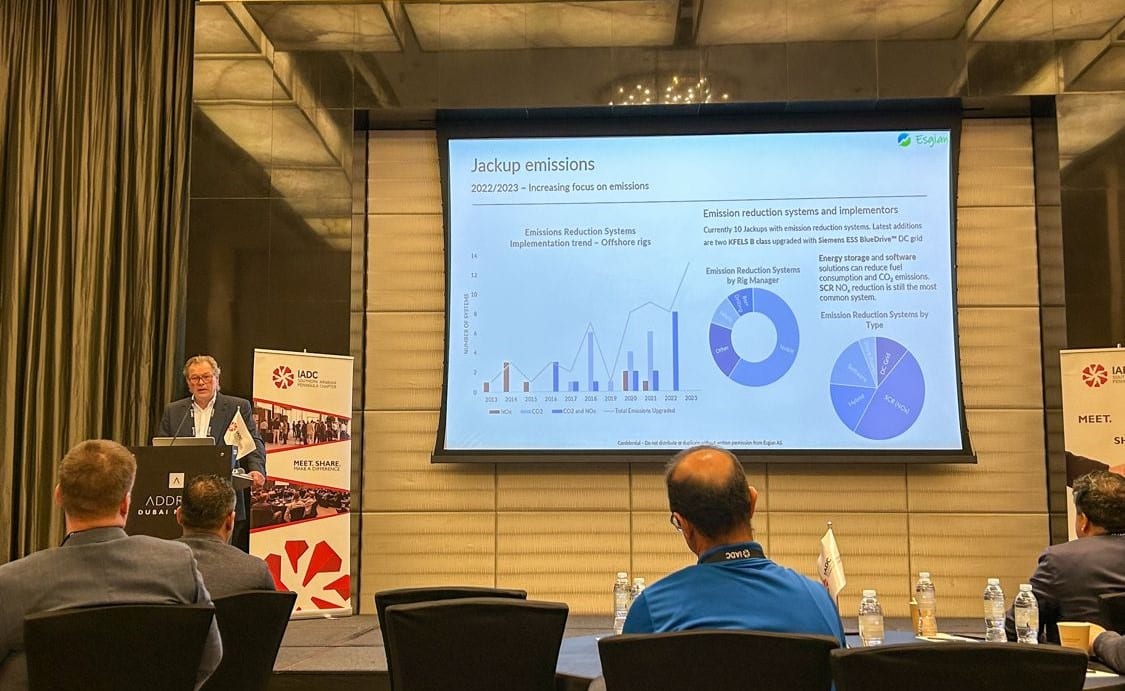 Marsh Energy Industry Conference - Dubai, U.A.E.